Cloud
PBX
All the features of a Business Phone System without the hassle. With SystemNet's Cloud PBX, there's no on-site PBX to update, maintain or worry about, and it's easy to set up.
Powered by 3CX® software, securely hosted on Irish based servers, our Cloud PBX service provides a feature rich, easy to use, communications platform with high quality audio. Ideal for new start-ups, small to medium size businesses, multi-site operations, large enterprise, and working from home.

Cloud PBX
Benefits
Built for remote working – Free smartphone and PC apps to allow staff work from anywhere.
Unlimited Users – No per user charges. Add unlimited extensions.
Video Conferencing – Browser based video conferencing for all users at no extra charge.
Unlimited landline calls included* – All our Cloud PBX Plans include Unlimited landline calls to Ireland, UK, USA and most other international destinations, and low cost mobile call rates. Mobile call bundles available.
Get a new landline number or keep your own – New landline numbers available for all area codes in Ireland. Existing numbers can be ported free of charge.
Full range of IP phones available – We offer a comprehensive range of telephones to complement your Cloud Phone System, from Desk Phones and Cordless Phones to Headsets and Conference Room Phones. You can be confident we can provide everything you need to make communication easy.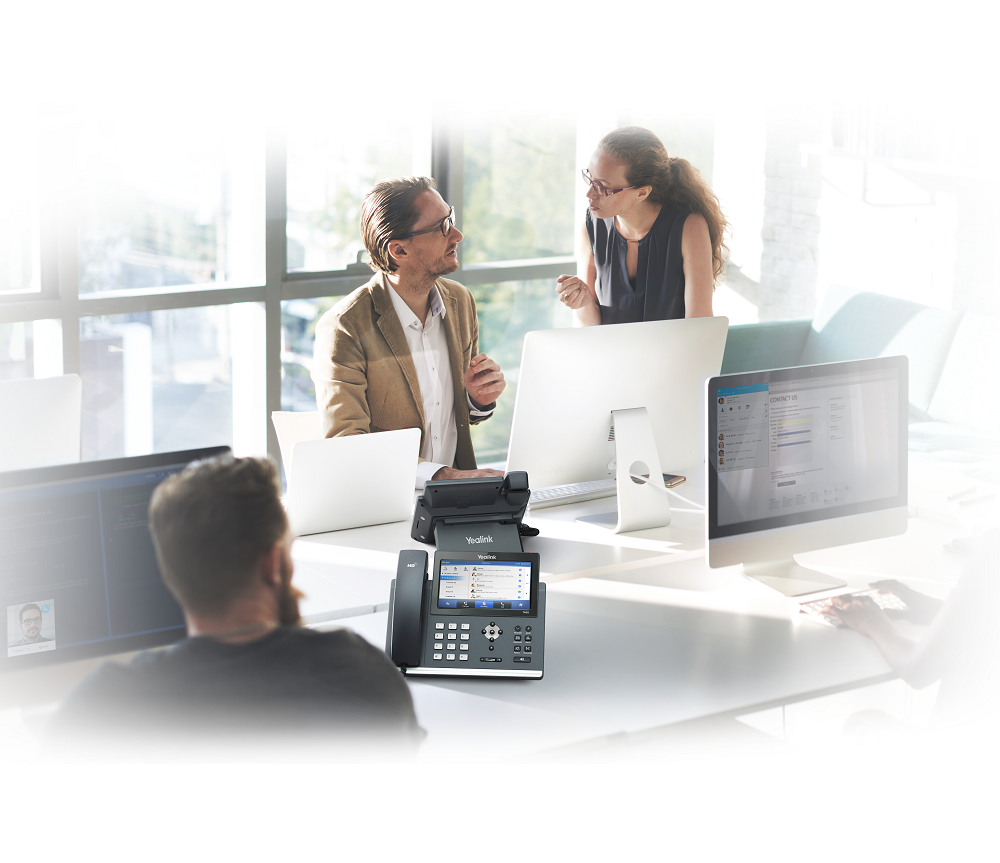 * Unlimited calls are subject to our fair usage policy. All prices exclude VAT. T&C Apply.
Features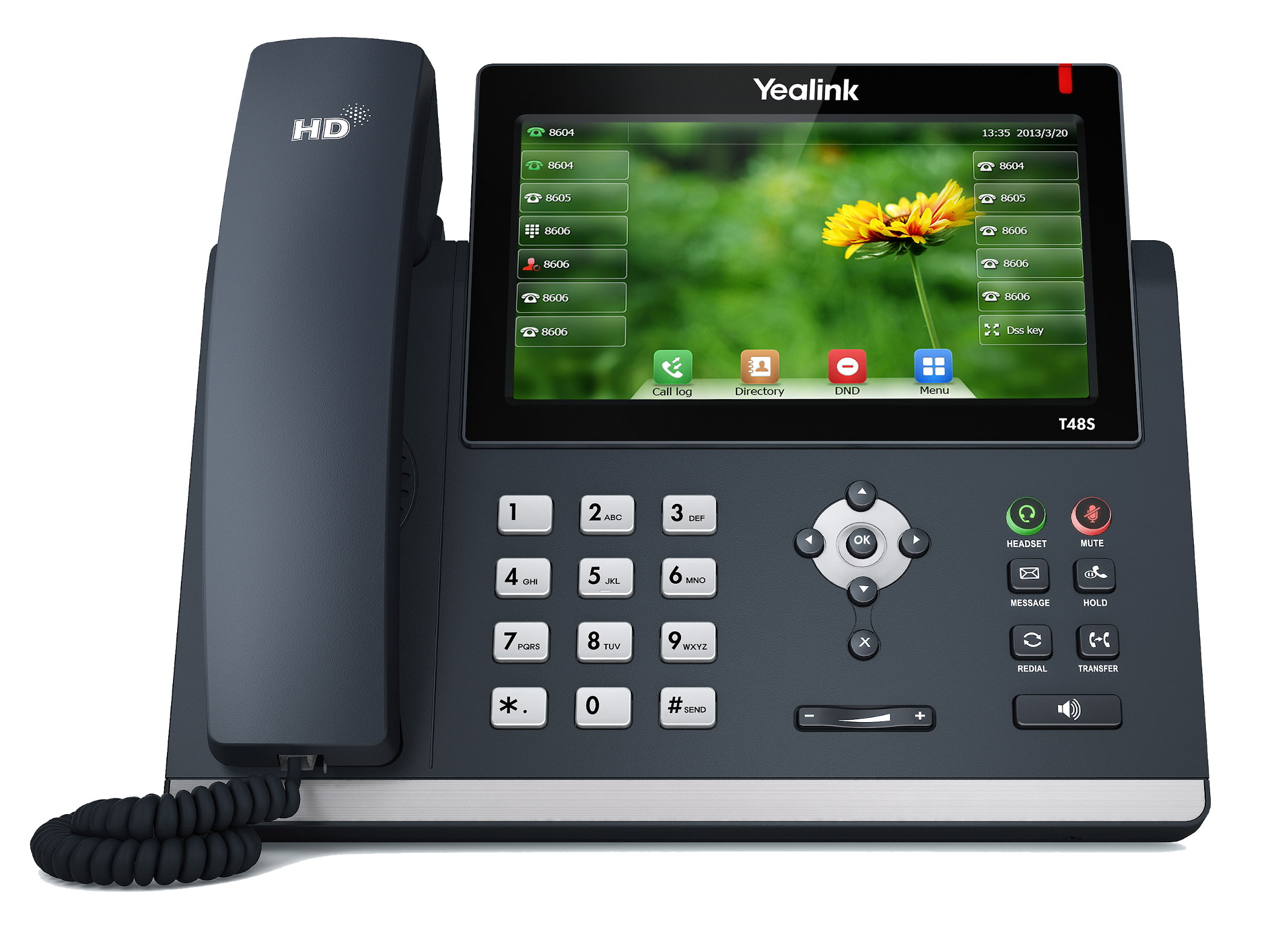 Busy Lamp Field (BLF) is a feature which allows you to see the status of other phones in your organisation. See who's on a call at a glance.
BLF keys also allow you to call other extensions and transfer calls with a single touch of a button.
Voicemail is provided for all extensions. In addition, group mailboxes can be setup for extension groups like sales, support, accounts, etc., and a main company mailbox, ensuring your customers get through to you every time.
The Message Waiting Lamp on your phone will light to notify you of new messages.

Voicemail to Email is a feature which integrates your voicemail and email. When a new voicemail message arrives in your mailbox, the system sends you an email with the details of the message, and the voice message itself is attached as a .WAV file.
Multiple email addresses can be linked to each mailbox.
Digital Receptionist allows you to have a virtual receptionist. It can answer all incoming calls, or it can play a supporting roll to a live receptionist. When Digital Receptionist answers a call, the caller will hear your company greeting and a menu of options.
Example:
"Welcome to SystemNet. For sales press 1, for support press 2, for accounts press 3, or please hold for an operator."
Each menu option can be configured to ring a single extension, a group of extensions, a mailbox, or even an external number.
If you receive a large volume of incoming calls and don't want your calls going to voicemail during business hours, we can setup Call Queuing for you which will place incoming calls in a queue until there is someone available to answer them.
Callers will hear your company greeting and informed that their call has been placed in a queue. They will then hear Music-On-Hold while waiting to be answered, with periodic updates on their position in the queue. Real-time and historic queue statistics are also available.
Call Hunting
Call Transfer
Call Forward
Ring Groups
Music On Hold
Extension Directory
Company Directory
Call Pickup
Headset Mode
Call Park
Multi-Party Conference
Paging
Busy Lamp Field (BLF)
LED Indication
Call Log
Voicemail
Message Waiting Lamp
Auto Attendant
Caller ID with Name
One-Touch Dialling
Call Queuing
Voicemail to Email
Call Waiting
Mobile Integration
Call-Centre Features
Log in/Out of Groups
Unified Messaging
Night Mode
Cloud PBX Plans
FAST QUOTE
For larger systems, please send us your requirements and we'll send you a quotation
Request Quote